Know the agency behind several brands' online wins
Winner Media was established in 2019 with the sole mission of helping influencers, brands, startups, and small businesses win with the help of social media marketing.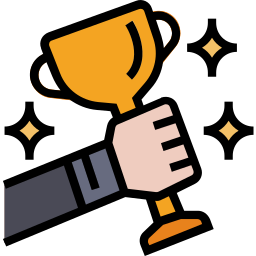 Unshakable Core values & ideologies
Our ideologies and core values will help you understand us better and will give you the exact reasons why you should place your trust in us.
When the communication is clear & transparent, the arrow always hits the bull's eye. We make sure you know the status of your project and know where we are at every step of the way. We consider your feedbacks and suggestions to ensure we stay on the same page.
Understanding the audience
This significant skill is the essential weapon of our artillery. Through expertise in understanding the audience, we structure and direct our efforts, campaigns, and strategies to pitch to the right audience, increase the number of leads, gain better results in a cost effective manner.
Around web, competition is your world, and delivering you a win is our goal. Our desire keeps us on the track of constant testing, learning and unlearning and with that we make strategic improvements to deliver the outcomes according to your desired standards.
Fueled by passion, focused on wins
We exist with the passionate will to speed up your business to your next win. You place your trust in us, we place the spotlight on you.
Ready to tag wins to your brand?
We keep minds-open, hearts-passionate, hands-working, and values-strong to assure your win.